Help without the Touch of a Button
Non-contact fall detection, 100% passive and radar-free sensor principle
Range approx. 5m, 170° opening angle (horizontal)
Alarm in the event of a fall, inactivity, unhealthy climate
Integrated speakerphone
G
-Guard is a worldwide unique fall detection system. Without emitted energies such as radar, light, laser or infrared radiation, it can autonomously and independently detect falls of people 24x7.
Diverse and secure alerting channels
WiFi: Email or voice call via VoIP
2G/GSM: Email, GSM voice call, SMS
NB-IoT/LTE-M: Email, MQTT, CoAP, LwM2M
Light call systems according to VDE 0834 ("Nurse call"): Connection via 2 relay contacts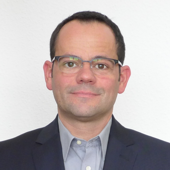 Lothar Feige
PIKK-Systems
CEO
Why
G

-Guard?

Your parents are often at home alone. They could fall and you worry what would happen as dangers to health or even fatal situations can arise.

The most important thing is that help is called at once!!

Conventional emergency call systems only make sense if their correct and active operation can be ensured and is possible. Until now, only passive home emergency call systems that have to be operated manually existed. But that's not always possible because the person involved may be confused, suffer from dementia or even be unconscious. And besides this, most falls happen at night on the way to the toilet when the emergency button is most often on the bedside table so help is out of reach. In contrast, an active emergency call system, which can detect a fall or critical situation itself – day or night – can help trigger an alarm for you even if you're not able to. G-Guard is exactly such an active emergency call system. G-Guard detects when you have fallen, immediately sends an SMS to a previously arranged helper, such as your children or friends, and then telephones them, or other trusted people, without delay..

The precursor has won numerous international awards.
Dangers
Risk of falling and incapacity
One result of current demographic change is an aging population. People are living longer and in old age increasingly suffer from dementia or require care for other reasons in old age. Diverse statistics, literature, studies and dissertations can be found on the devastating effects of falls in older people. More than 75% of accidental deaths at home in those over 65 years of age are caused by falls (e.g. 6,245 deaths in 2012).

G-Guard can independently detect that a person has had an accident and immediately call for help.
Harmful indoor environment & dangerous low temperatures
Suboptimal heating and ventilation can be harmful to health and even lead to life-threatening situations. They can also cause lung damage. Those who are confused or suffer from dementia may also forget to close a window after airing a room, which can have fatal consequences in a very cold winter.

G-Guard can also detect this.
Fire hazards
The greatest source of danger in the kitchen is the cooker. If not turned off after use, it can result in a dangerous fire triggering any smoke alarms to signal a fire acoustically. The resident will then react depending on their hearing and circumstances.

We are working so that G-Guard can recognize a triggered smoke alarm and then respond accordingly.
Immobility / Recognition of inactivity
An alarm can be triggered should there be no activity between set time frames (e.g. bedroom 7-9am and 9:30-11:30pm). Of course these times can be configured differently for workdays and the weekend.

Unusual situations will therefore be responded to quickly.
The best operating system: Runs itself
An assistance system should work discreetly in the background 24/7 without any interaction. Unobtrusiveness is an important requirement. The resident should feel safe and not unsettled or even under surveillance.
Fall prevention / avoidance
In order to prevent falls at night, an integrated light sensor switches on a small floor light when movement is detected in the dark.
The sensor principle
When it comes to fall detection, the sensor principle is 100% passive, that means no energy is emitted: no radio waves, no light and no sound. Only the thermal energy radiated from people is collected and intelligently analysed. Pets are taken into account and will not trigger an alarm.
G-Guard covers an entire room:
Horizontal opening angle: 170°
Range: approx. 5m
Smart and secure
In Germany, privacy protection is taken from the general right of privacy in the constitution. Furthermore, both the privacy of the home and confidentiality of communications are legally binding and of course apply for senior citizens. Because of this, Grannyguard does not use a camera; rather it only records a limited number of temperatures around the room. Gestures and body parts cannot be recognised.
In the case of an alarm, text messages are sent and voice calls established. The user is in control of who receives these as he configures all telephone numbers.

Sensor data never leaves the device while it is in normal operating mode. All radio modules are turned off not only to save energy but also to increase security. G-Guard is as vulnerable to attack by criminals as a toaster - it´s just offline.

No Internet – No Cloud.

Downloads
FAQ
...can be found
here...
Technical Details G-Guard
Connection via GSM/2G (opt.)
Connection via NB-IoT (opt.)
Connection via LTE-M (opt.)